Sheikhs in Poverty
The untold history of Abu Dhabi
GLOBAL PRODUCTIONS
The Arab Uprising and the Arab Media
The German News Channel N24, based in Berlin, aired Jay Tuck's 45-minute documentary "Al-Jazeera and the Arab Uprising" in a prime time slot in July 2011. Produced at the height of the Arab Uprising in June-July and filmed by prize-winning cinematographers, the documentary offers exclusive behind-the-scenes insight into this powerful Middle East broadcaster and the uprisings sweeping the Middle East. Jay Tuck and his camera team were given unhindered access to studios, offices and editorial conferences at Al-Jazeera. N24 is Germany's prestigious 24-hour news channel, now under new management.
CSI Internet - Documentary Series on Cyber Crime
Day for day internet criminals send 7.6 billion emails to unsuspecting internet citizens. International crime syndicates are running global operations which net millions of dollars from unsuspecting people.
•   They plant hidden software on your computer.
•   They record everything you type into your keyboard.
•   They immitate the websites of your bank.
•   They manipulate your money transfers – and funnel it to their
own accounts.
•   A classified ad or harmless chatroom flirt can be used to
victimize people.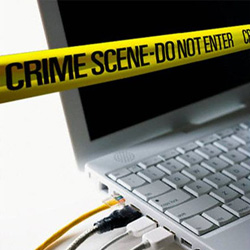 Produced in close-cooperation with the German Federal Police Bundeskriminalamt, this eight-part high-tech series reveals the latest methods of the cyber gangsters. The series also offers valuable tips on how to protect yourself.
 ARD is the largest television network on the European Continent and is held in high esteem for its independent journalism and high editorial quality. Mitteldeutscher Rundfunk (MDR) is the eastern member station for the states of Sachsen and Sachsen-Anhalt. CSI – Internet was broadcast bi-weekly on the heavily watched MDR Channel Three.